New Jersey Workers Compensation Lawyers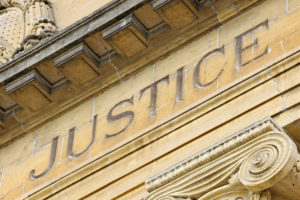 When it comes to workplace injuries, many employees don't understand their rights. Workers' compensation benefits are something that most employees are entitled to regardless of fault. If you were recently injured on the job, you'll want to explore your workers' compensation coverage with the assistance of an experienced New Jersey workers' compensation lawyer as soon as you can. The sooner you set a claim in motion, the sooner you can begin receiving checks in the mail.
What Is It?
Workers' compensation is a type of insurance coverage that protects both employees and the businesses they work for. The injured employee is given compensation for their injuries while the employer is given peace of mind that the company (probably) won't get sued. It is important to understand that not everyone is covered by workers' compensation. If you are unsure of whether you are eligible to file a claim or you must explore alternative remedies, please contact the team at Rispoli & Borneo P.C. today.
What Is Covered?
Workers' compensation covers a variety of expenses that are often incurred after a workplace accident. Though coverage varies by accident and by the state laws that govern workers' compensation coverage, the following are some common types of coverage injured employees may be entitled to.
Medical Expenses – This includes an ambulance ride, emergency services, follow-up appointments, medication, wheelchairs, and other similar medical care costs.
Lost Wages – This is often stated as disability compensation, and may include partial disability, total disability, permanent or temporary.
Funeral Expenses – If the injured employee ends up dying as a result of the injury, the surviving family members may be entitled to compensation for funeral expenses, as well as loss of income if that individual provided for the day-to-day needs of his or her family.
What Is Not Covered?
There are some instances in which your injury may not qualify for workers' compensation coverage. Because workers' compensation is a no-fault system, you'll generally still be entitled to compensation even if you caused the accident that resulted in your harm. However, there are exceptions to this rule, so it's generally a good idea to speak with a New Jersey workers' compensation lawyer before filing a claim if the accident was your fault. For example, if you were engaged in a fight that you started and were injured during that fight, your claim will be rejected. Another exception is if you showed up to work under the influence of drugs or alcohol and your injury was a direct result of your own poor choices. You could also forfeit your right to workers' comp coverage if you intentionally hurt yourself or intentionally disobeyed company policy that resulted in your injury.
What Should Someone Do After an Injury?
If you are injured on the job, it's your responsibility to report that injury to your employer. You should also seek medical attention right away to avoid the worsening of your issue. After you have taken care of yourself, you should look into workers' compensation and find out how to file a claim. If you are unsure how to take those steps, never hesitate to connect with a New Jersey workers' compensation lawyer for assistance. Also, if you're concerned about suffering retaliation, demotions, etc. as a result of filing a claim, speak to a New Jersey workers' compensation lawyer immediately, even if you're too anxious to report your accident to your employer. After you've spoken with an attorney, you'll be able to make an informed decision concerning how to proceed.
Workers' Compensation: When It May Have Been Your Fault
An injury at work can mean a couple of things. For one, it may not be that serious. Maybe you knocked your leg against an open cabinet door or bruised your hip on the way to the cafeteria. In some instances, a small injury likely is not worth filing a workers' compensation claim. However, if you were more seriously injured at work and are struggling to recover from a possible broken bone, neck injury, or another more serious injury, you should reach out to the New Jersey workers' compensation attorneys at Rispoli & Borneo P.C.,  to see how we can help. Especially if you are concerned that the accident that took place might be your fault instead of your employer's fault, you might be wondering if you can even receive workers' compensation benefits. 
Can you still file if it is your fault?
Absolutely. In fact, workers' compensation is considered to be a "no-fault" system, which means that even if it is not directly your employer's fault that an injury occurred, you can still file for workers' compensation benefits. So, even if the accident occurred because of something you did or because of something another employee did, you should not worry about whether you have the right to file for benefits. We can examine this using the example above. If your co-worker left a file cabinet drawer open that was low to the ground, you did not see the drawer and subsequently tripped and broke your wrist, you could file for workers' compensation. While the entire scenario was an accident and no one intended for you to get hurt, you can still receive benefits so that you can pay your medical bills and potentially even recover money for the time you had to take off of work. New Jersey workers' compensation attorneys from our firm can explain this to you in further detail during a consultation. 
What if a co-worker and I were messing around?
This is where there may be an exception. "Horseplay" is one of the few situations where your employer's workers' compensation benefits may not cover your injuries. If you and another employee were joking around at work and you became injured, it is possible that your employer's benefits will not cover any workers' compensation and you will be required to pay out of pocket. Depending on the state and your employer, there may be different rules regarding whether the workers' compensation benefits will cover some of your injuries from the accident, but you will need to speak with your trusted New Jersey workers' compensation attorneys from Rispoli & Borneo P.C.,  to gather more information. It may be worth filing regardless and even appealing a claim denial depending on the circumstances surrounding the accident. 
Call The Leading New Jersey Workers' Compensation Attorneys from Rispoli & Borneo P.C.
If you were injured at work but are unsure of whether your employer's workers' compensation benefits will cover your injuries, do not hesitate to contact our New Jersey workers' compensation attorneys to see what we can do for you.