New Jersey Workers Compensation Lawyer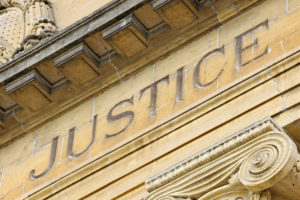 When it comes to workplace injuries, many employees don't understand their rights. Workers' compensation benefits are something that most employees are entitled to regardless of fault. If you were recently injured on the job, you'll want to explore your workers' compensation coverage with the assistance of an experienced New Jersey workers' compensation lawyer as soon as you can. The sooner you set a claim in motion, the sooner you can begin receiving checks in the mail. 
What Is It?
Workers' compensation is a type of insurance coverage that protects both employees and the businesses they work for. The injured employee is given compensation for their injuries while the employer is given peace of mind that the company (probably) won't get sued. It is important to understand that not everyone is covered by workers' compensation. If you are unsure of whether you are eligible to file a claim or you must explore alternative remedies, please contact the team at Rispoli & Borneo P.C. today. 
What Is Covered?
Workers' compensation covers a variety of expenses that are often incurred after a workplace accident. Though coverage varies by accident and by the state laws that govern workers' compensation coverage, the following are some common types of coverage injured employees may be entitled to.
Medical Expenses – This includes an ambulance ride, emergency services, follow-up appointments, medication, wheelchairs and other similar medical care costs.

Lost Wages – This is often stated as disability compensation, and may include partial disability, total disability, permanent or temporary.

Funeral Expenses – If the injured employee ends up dying as a result of the injury, the surviving family members may be entitled to compensation for funeral expenses, as well as loss of income if that individual provided for the day-to-day needs of his or her family.
What Is Not Covered?
There are some instances in which your injury may not qualify for workers' compensation coverage. Because workers' compensation is a no-fault system, you'll generally still be entitled to compensation even if you caused the accident that resulted in your harm. However, there are exceptions to this rule, so it's generally a good idea to speak with a New Jersey workers' compensation lawyer before filing a claim if the accident was your fault. For example, if you were engaged in a fight that you started and were injured during that fight, your claim will be rejected. Another exception is if you showed up to work under the influence of drugs or alcohol and your injury was a direct result of your own poor choices. You could also forfeit your right to workers' comp coverage if you intentionally hurt yourself or intentionally disobeyed company policy that resulted in your injury.
What Should Someone Do After an Injury?
If you are injured on the job, it's your responsibility to report that injury to your employer. You should also seek medical attention right away to avoid the worsening of your issue. After you have taken care of yourself, you should look into workers' compensation and find out how to file a claim. If you are unsure how to take those steps, never hesitate to connect with a New Jersey workers' compensation lawyer for assistance. Also, if you're concerned about suffering retaliation, demotions, etc. as a result of filing a claim, speak to a New Jersey workers' compensation lawyer immediately, even if you're too anxious to report your accident to your employer. After you've spoken with an attorney, you'll be able to make an informed decision concerning how to proceed.