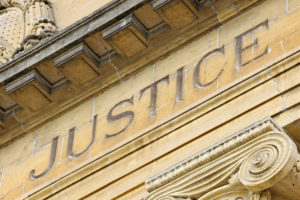 Tips for Getting Through Your Court Date
Long Branch NJ municipal court lawyers go over everything a client might expect at court; however, the client still might feel stressed, scared, or anxious. Whether you are pursuing damages in a personal injury case or acting as a witness, the situation may seem overwhelming. This might be even more true if this is your first time in a courtroom. To further compound these emotions, the courtroom itself can be slightly intimidating.
Yet while these emotions are being evoked, it is important you maintain calmness and professionalism. This is why you should take time to prepare yourself beyond what your lawyer has helped you to understand. These tips can assist you in getting through your court date or even help you to avoid one altogether.
Don't Seek Revenge in Court
As angry as you might feel, seeking revenge in a courtroom is not a good idea. This does not only mean you should avoid physical altercations with another person in the courtroom, but also taking someone to court based on a claim that lacks merit. In other words, if there are any malicious reasons behind your case, you should think twice about going to court. Talk with your lawyer to learn more about this.
Try Mediation Before Litigation
Mediation can be a very effective way to solve a problem. It is done in a comfortable, less intimidating environment and overseen by a lawyer. The goal of mediation is to find a middle ground where both parties can feel satisfied with the outcome. There is no winning or losing.
Rather, the only goal is to solve the problem through compromise. Mediation is also much more affordable and requires less time. On the other hand, litigation is costly, time consuming, stressful, and structured. It is not something you should take lightly. When you do require litigation, it is prudent clients have seasoned municipal court lawyers in Long Branch NJ by their side.
Remember You Could Lose on Your Court Date
Litigation is a gamble. Until everything has come to an end, you won't know whether or not you will win or lose your case. Before you decide to take your case into a courtroom, make sure you talk seriously with your lawyer about what is at stake. It is always possible that a "surefire winner" will walk out on the losing side and have to pay enormous legal fees, damages, and monetary compensation.
This Is Your Lawsuit
Good municipal court lawyers Long Branch NJ clients trust will understand that communication is pivotal in a lawsuit. Don't forget that this is your lawsuit, and you have retained a lawyer to work on your case. If your case loses, your lawyer doesn't actually lose. However, you could be in serious trouble.
Before your court date, talk with your lawyer about the goals and expectations you have. You may also want to tell him or her that you want to be fully engaged in the courtroom and be filled in on what is going on. If at any time you feel your lawyer is not doing their job or beginning to control your case for their own benefit, you may want to put a stop to this or call another lawyer for advice.
The Cost of Litigation
Litigation is not free. There will be fees for expert witness testimony and other professionals who could benefit your case. Generally, you will want to talk with your lawyer beforehand about the expensive and less expensive options. He or she might also explain the benefits of paying for a more costly expert witness as it could garner you more compensation. For example, if you might win an extra $10,000 by having an expert witness testify at court, and their fee is $5,000, you could be $5,000 ahead if you win.
Think Before You Represent Yourself
You have the right to represent yourself; however, it is not uncommon for court staff and even the judge, to look down upon pro se litigants. You might be advised over and over to retain a lawyer but if you are still adamant about self-representation, bear in mind the courtroom procedures, rules, and etiquette. If you don't understand something, ask politely for clarification. The judge, clerk, and other workers may be more willing to help you when you appear to be humble and show an interest in learning the proper procedure.
Stay Upbeat and Don't Be Afraid to Laugh
Court can be tense, but there may be times when something funny happens. In these moments, it's okay to laugh. This can improve the mood of the courtroom, lighten things up, and assist in your confidence.
Seek Long Branch NJ Municipal Court Lawyers Legal Opinions First
If you think you have a lawsuit or everyone around you is telling you that you have one, before jumping into things, talk with a lawyer. Ask Long Branch NJ municipal court lawyers for their honest opinions. It may be helpful to ask two or three prior to initiating the process.
Make Sure It's Worth It
All too often, a person who wins their lawsuit does not get the amount they wanted. Furthermore, court and lawyer fees may take a large part of the settlement. Even if you do win something big, you might not necessarily be able to collect the full amount. This is common in car accident lawsuits that involve an uninsured driver. If they don't have any way to pay for your losses, there could be an issue. Good Long Branch NJ municipal court lawyers should let you know what you might reasonably expect.
To talk with one of the Long Branch NJ municipal court lawyers from Rispoli & Borneo, PC about a lawsuit or going to court, please call 908-768-3884 today or contact Rispoli & Borneo, P.C. today for a free initial consultation.