Domestic Violence Lawyer Elizabeth, NJ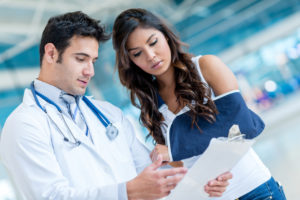 Unfortunately, being the victim to the violent abuse from a spouse or partner affects far too many people. If you, or someone you know, is a victim of domestic violence call the top domestic violence lawyer Elizabeth NJ has around to help you escape a destructive situation. At Rispoli & Borneo, we have experienced
personal injury attorneys in Elizabeth NJ
specializing specifically in domestic violence who will tirelessly defend you and your interests. If you are a subject of a protective order, you have rights too. Let a respected domestic violence lawyer Elizabeth NJ has to offer help you understand your rights. Protective orders cannot only affect your personal life, but their legal implications can affect your work, child custody rights, and mental health. Let an experienced
criminal lawyer in Elizabeth NJ
at Rispoli & Borneo navigate the confusing legal waters, on your behalf. Through their experience, they'll find the best solution for your situation. Rispoli & Borneo understand that domestic violence is a difficult situation. Whether your situation requires the most effective criminal lawyer Elizabeth, NJ has to offer, or the most outstanding injury lawyer Elizabeth, NJ has around, the team at Rispoli & Broneo can delicately address even the most complicated situations. Make sure you're represented by the most outstanding
domestic violence lawyer Elizabeth NJ
has working for them.
Legal Options When You Are Faced with an Angry Ex 
There are few challenging in life more maddening than dealing with an angry and/or obsessive former romantic partner. You may have once created happy memories, but you chose to move on. And yet, this individual's behavior is still affecting your life in negative ways. There is nothing fair about this kind of situation. And it is important to note that if your ex's behavior threatens your safety, the integrity of your property or your children's best interests that you may have legal options available to you that are worthy of consideration. Confronting an angry ex in this way can be anxiety-inducing. But know that you do not have to approach the legal side of this situation alone.
Protection Orders and Criminal Charges
If your ex (whether your ex was once your spouse, partner or significant other) is behaving in a way that compromises your safety, you may be able to file for a restraining order or other order of protection. These legal tools help to ensure that your ex is forbidden from approaching you, speaking to you and/or communicating with you through any mechanism. There are also tools available for those who need a restraining order in place but still must communicate with an abusive and/or angry ex about shared minor children. Please consider speaking with a domestic violence lawyer in Elizabeth, NJ about your situation so that he or she can explain the specifics of which kind of order may apply in your situation.
In addition, if your angry ex has destroyed your property or compromised the integrity of your home by breaking in, stalking you, etc. he or she may be held criminally liable for that behavior. A domestic violence lawyer in Elizabeth, NJ will be able to discuss the details of this potential legal solution with you as well.
What About the Kids?
If you and your ex share minor children and his or her angry behavior is compromising their best interests, you may benefit from speaking with a family law attorney. Depending on the nature of the situation, you may be able to keep your ex away from your children and/or formally modify existing child custody orders to better ensure that your kids remain protected and well cared for. Judges are generally bound to make child custody decisions based on the "best interests of the child" standard. Therefore, if your ex's behavior is significantly impacting those interests, you may have grounds for legal action as it applies to your children.
Legal Assistance Is Available
If you have questions about divorce, child custody and/or orders of protection, please speak with an experienced family law attorney as soon as you are able to do so safely. A domestic violence lawyer in Elizabeth, NJ whose practice focuses on family legal matters and/or criminal law matters will be able to advise you of any legal options available in your situation.
Taking action when an angry and/or abusive former romantic partner is making you feel unsafe is extraordinarily courageous. But please know that consulting a domestic violence lawyer in Elizabeth, NJ will not obligate you to take action if you ultimately determine that available legal options are not right for you and your situation. Please do not be intimidated by the act of scheduling a confidential consultation. At minimum, speaking with an attorney will allow whatever decision you ultimately make to be as informed as possible.
If you were injured during a domestic violence event you may be entitled to extra protections. If you missed work as a result of your injuries you may be entitled to lost wages and, potentially, pain & suffering payments. You need an injury lawyer Elizabeth, NJ trusts. Let Rispoli & Borneo put their experience to work for you. Call today to hire the best domestic violence lawyer Elizabeth NJ has around.
Domestic Violence Lawyer Elizabeth NJ
The legal firm of Rispoli & Borneo, P.C. has successfully represented many domestic violence victims. Our attorneys are here to help.
Contact Rispoli & Borneo, P.C.
today for a free initial consultation.