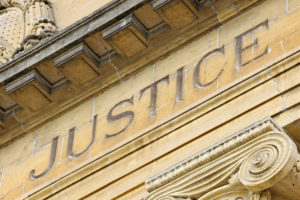 For over 20 years, Rispoli & Borneo, P.C.'s Criminal Lawyers in Asbury Park NJ have tenaciously defended clients, and provided them with quality guidance throughout New Jersey's municipal courts. When you choose a criminal lawyer at Rispoli & Borneo, PC, you know exactly who will handle your case. We work closely with our clients and learn the inner workings of each case, whether you are faced with a minor infraction or a major penalty. Our attorneys will provide you with the strongest possible defense and support throughout your case. Our experienced Asbury Park NJ criminal attorneys possess the knowledge to obtain the best possible plea for you, or skillfully defend you through a trial.
The Municipal Courts handle both traffic violations and criminal matters.
Traffic Violations:
The experienced criminal law attorneys at Rispoli & Borneo, PC are well versed in handling the wide variety of traffic violations including speeding, careless driving, tailgating, driving while suspended, failure to maintain insurance, leaving the scene of an accident and driving under the influence. Our attorneys understand the desire to avoid a plea deal that involves points and are experienced in how to best negotiate a "no point" plea. If a traffic violation cannot be resolved by way of an appropriate plea, our experienced Asbury Park criminal attorneys are zealous advocates in trial.
Criminal Matters:
The criminal matters handled in the New Jersey Municipal Courts include petty disorderly persons offenses, disorderly persons offenses, and fourth degree felonies.  Our experienced criminal attorneys routinely represent clients charged with shoplifting, possession of marijuana, simple assault, and harassment.  Although these matters are handled at the Municipal Court level, and not in Superior Court, clients still face the threat of thousands of dollars in fines, up to 18 months in jail and a criminal record.  Our experienced criminal attorneys also counsel clients on the immigration consequences of a criminal conviction.
Domestic Violence Lawyer – Asbury Park, NJ
Domestic Violence Matters:
Domestic Violence charges often involve court proceedings in both the local Municipal Court and Superior Court.  Local Municipal Courts handle the criminal aspect of the domestic violence proceedings, which typically include harassment, assault and/or terroristic threats.  The Superior Court Family Division handles the Final Restraining Order proceedings.  In almost every domestic violence matter, the alleged victim seeks a Temporary Restraining Order.  In order for the restraining order to become final, the defendant must be afforded an opportunity to be heard before a Superior Court Judge.  The experienced Asbury Park criminal attorneys have years of experience representing clients in Final Restraining Order proceedings throughout the State of New Jersey.
The experienced Criminal Attorneys at Rispoli & Borneo, PC have appeared in Municipal Courts from Teaneck to New Gretna.  Although we have experience and familiarity with the Municipal Courts throughout the state, we most often appear in Asbury Park Municipal Court, Newark Municipal Court, Linden Municipal Court, Roselle Municipal Court, Roselle Park Municipal Court, Rahway Municipal Court, Union Municipal Court, Middletown Municipal Court, Tinton Falls Municipal Court, Eatontown Municipal Court, Hazlet Municipal Court, Perth Amboy Municipal Court, and South Amboy Municipal Court.
If you have received a Criminal Complaint or Traffic Summons, our criminal attorneys can help. Contact Rispoli & Borneo, P.C. today for a free initial consultation.
Criminal Lawyer Asbury Park

 
The legal firm of Rispoli & Borneo, P.C. has successfully represented many criminal law cases. Our attorneys are here to help. Contact Rispoli & Borneo, P.C. today for a free initial consultation.
3 Types of Affirmative Defenses for Criminal Activity
If you are facing criminal charges, you may want to hire a criminal lawyer Asbury Park residents trust to defend them in a criminal case. There are numerous defenses available to you depending on your situation. It may be in your best interest to consult an Asbury Park criminal lawyer to help fight your case.
Affirmative Defense
Any criminal lawyer Asbury Park trusts may tell you that an affirmative criminal defense is an option depending on your case. An affirmative defense means that you agree you are guilty of the accused act, but additional information should be considered because it may change the nature of the crime. Your criminal lawyer in Asbury Park may go over the evidence for your case and suggest an affirmative defense for you.
Affirmative defenses can be tricky and aren't right in every situation. Your lawyer may be able to tell you if any of the following defenses may help your case.
Self-Defense
Self-defense is an affirmative defense where the defendant admits to the crime but argues that there was no other choice. A popular case example of this is the George Zimmerman and Trayvon Martin murder trial. The evidence against Zimmerman was overwhelming, but he pleaded self-defense and his lawyer argued he was attacked by Martin and had no choice but to react and defend himself. Your criminal lawyer Asbury Park turns to for advice may be able to determine rather quickly if self-defense is an option for you.
Insanity
The insanity defense is a popularized defense in the movies, but is it effective? In reality, a criminal lawyer Asbury Park residents hire may tell you that insanity isn't used very often and is actually a difficult defense.
First of all, if you want to use the insanity defense, you are admitting to being guilty of the crime. If the insanity defense is rejected, you may likely be found guilty of the crime. Your attorney has to present strong evidence that you were influenced by a mental defect or disease at the time of the crime and you didn't understand your actions were wrong.
In many cases, if the insanity defense is accepted, the defendant may receive a lesser sentence than someone who is found guilty of the same crime without the insanity element.
Statute of Limitations
The statute of limitations is an affirmative defense that may function as a loophole. It may be used when the defense lawyer can state that the amount of time the prosecution took to bring charges against the defendant was beyond the statute of limitations. Even though the defendant may have committed the crime, he or she cannot be charged because of the statute of limitations in place.
Criminal charges are very serious and for this reason, you may not want to face them alone. They can have serious repercussions that can ruin your life. If you criminal charges have been brought against you, you may want to hire the criminal lawyer Asbury Park residents turn to for a solid defense by calling Rispoli & Borneo, P.C. at (908) 768-3884 today.