Elizabeth NJ Personal Injury Attorney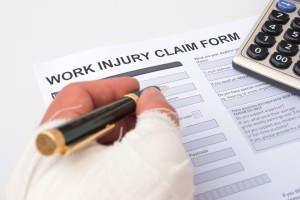 As Elizabeth NJ personal injury lawyers, we at Rispoli & Borneo P.C. know how rattling car accidents and work injuries can be and are here to help. When injury and property damage in New Jersey are involved, car accidents and work accidents become not only a physical headache but a financial and emotional one as well. If you are facing a motor vehicle accident, in addition to a workers' compensation case, we not only have the knowledge to support you but are dedicated to standing in your corner and fighting for you. We understand the correlation between the two and will work tirelessly to get you the compensation you deserve.
If you've been injured, let a top injury lawyer on our team stand up for your rights. With over 20 years of experience in personal injury-related cases, we understand the rights you are owed. As your lawyer, we will ensure that you are treated fairly and watch over your due process; making sure that you are not getting pushed around by the opposing side. We also understand the importance of plea negotiation, especially in cases related to driving under the influence. Our car accident lawyer in Elizabeth, NJ, is an expert at negotiating plea bargains that will help our clients get back on track as quickly and painlessly as possible.
The Rispoli & Borneo team is also well versed in on-the-job car accidents and workers' compensation. While occupational couriers or motor-vehicle operators of any kind don't normally realize it, if you are injured while operating a vehicle for company purposes, you may be entitled to some level of workers' compensation. If you find yourself in this scenario, our Elizabeth personal injury lawyer will make sure that you receive adequate compensation for all of your medical bills and any loss of income consequence you may encounter.
If you're in an accident of any kind and face either legal charges or loss of income, don't get overwhelmed by the legal system's complexity or a mountain of medical bills. Contact a top Elizabeth personal injury lawyer on the Rispoli & Borneo team today!
Steps to Take if You Have Been Injured
If you have been injured in some type of accident, several things may run through your mind. You may be experiencing excruciating pain or, your adrenaline may be so high that you are unaware that you have been injured. Whatever you do, you must take the proper steps to not only ensure your safety but to safeguard your legal claim in the event, you suffer damages as a result of negligence. The following are steps that our Elizabeth NJ personal injury lawyer from Rispoli & Borneo recommends you take in the wake of an accident:
Step 1: Call Law Enforcement
If you were in a car accident, you will want to contact the police. Their investigation will play a critical role in proving your accident claim. This is because their efforts will produce a police report, a key piece of evidence. If you weren't in an accident where police presence is necessary, or are on another person's property, you should consider making sure that an accident report is produced. This can also provide valuable documentation of the accident and help tie your injuries to the accident. 
Step 2: Seek Medical Attention
One of the most important steps you can take after an accident is to seek medical care to diagnose and treat your injuries properly. While you may believe that you can walk away unscathed in some cases, underlying injuries may go undetected. This can be potentially damaging for many reasons. Such injuries might be incredibly severe and could even be life-threatening. Additionally, medical care seeks documentation that will play a crucial role in proving your claim. 
Step 3: Gather As Much Evidence as Possible
Evidence plays a critical role in proving the elements of a personal injury case, such as the duty of care, breach of duty of care, causation, and damages. As soon as you can, begin gathering evidence as your Elizabeth, New Jersey personal injury lawyer will use it to tie your losses to the accident. Evidence includes:
Injury Reports/Police Reports

Your Personal Account

Photographs/Videos of the Scene and Injuries

Medical Documentation

Eyewitness Information
Step 4: Don't Delay in Taking Action with a Lawyer
Be aware that you will have a limited timeframe to take action. In the state of New Jersey, the statute of limitations for personal injury cases is two years. Once the timeframe closes, you will no longer have the ability to seek compensation for your damages. You must initiate the process by reaching out to an experienced personal injury lawyer in your area, offering complimentary consultations. They will take the time to review your case and strategize the appropriate process for moving forward. 
Maximum Medical Improvement Is a Key Factor in Personal Injury Cases
Recovery from accident injuries may require months of rehabilitation and treatment. Depending on the severity of your medical issues, your recovery time may be longer. In the meantime, you could be collecting stacks of medical bills and debating whether you should move forward by filing or settling an insurance claim. Personal injury lawyers typically advise clients to reach maximum medical improvement or MMI before agreeing to any settlement.
What Is Maximum Medical Improvement?
During your recovery, healthcare providers set treatment goals to help you reach the highest level of improvement possible. You could recover completely from your injuries or you may not. If you have residual problems, your doctors and therapists need to determine if you've reached a plateau in your progress. If your condition likely will not improve with continued medical intervention, your providers may document that you've reached MMI.
Why Is it Important To Reach MMI?
An Elizabeth NJ personal injury lawyer advises clients to wait to reach MMI before initiating an insurance claim, negotiating a settlement or filing a lawsuit. One reason to hold off on moving forward in the process is that reaching MMI can help determine the long-term impact of your injuries. You may have a permanent disability, chronic pain or other continued medical issues. If you haven't reached MMI before settling, your insurance company could offer less money than you will need in the future.
Due to deadlines, you may need to file a personal injury claim or lawsuit before you reach MMI. You do not have to settle in response to pressure from an insurance company. Contact Rispoli & Borneo, P.C. to find out when you should file a claim or lawsuit. Hiring an experienced Elizabeth NJ personal injury lawyer will help you manage the process and get the compensation you need.
How is MMI Determined?
Your doctors and other healthcare providers are responsible for completing your MMI documentation. After an extensive evaluation, your primary physician will decide whether your condition is stable or if you could improve with more treatment. If the doctor believes you've reached MMI, he or she may use impairment ratings to assign a permanent partial disability resulting from your injuries. Any future monetary damages awarded are based on your impairment ratings.
What If My Injury Worsens After Reaching MMI?
Reaching MMI will not affect your ability to seek treatment for new medical issues; however, you will need to prove that the old injury is causing the new problems. Contact Rispoli & Borneo, P.C. to speak to a skilled Elizabeth NJ personal injury lawyer who can evaluate your case and ensure you get a fair settlement and appropriate care.
Maximizing Your Claim
Working with a lawyer will be critical to help protect your rights and navigate the complexities of personal injury law. When victims have been in an accident, they are likely to wonder how they will afford the impactful expense of their recovery. Chances are you will be left to manage exorbitant medical costs, significant physical pain, and financial losses. You deserve to have a lawyer who can help you maximize the damages you are entitled to. Damages are a way of monetizing your losses. While nothing can take back the trauma and pain you have experienced, compensation can help you to get back on your feet again so that you can recover from the accident. Our team will work closely with you to prove your case and manage any curveballs that are thrown your way. 
Wrongful Death Lawsuits
Tragically, many accident victims suffer injuries so severe, they do not survive. When a family loses a loved one, it is always a sorrowful time, but when the death was caused by the negligence or recklessness of another party, that loss can be even more devastating. Not only does the death cause emotional pain and grief for the victim's family, but there are often tremendous financial burdens, as well. An Elizabeth, NJ personal injury lawyer can help a family pursue a wrongful death lawsuit for those who are responsible for the accident that killed the victim to help alleviate some of those financial burdens and other losses the family has suffered from the loss of their loved one.
Filing a Wrongful Death Claim or Lawsuit
Tragedies that result in loss of life happen every day, but when the unexpected death is due to the negligence, recklessness, or malicious act of another party or parties, New Jersey law deems that death a "wrongful death." The law states that if the victim would have been able to pursue damages for losses if they had survived their injuries, then their survivors are legally entitled to pursue a wrongful death lawsuit. Some of the most common wrongful death cases that each Elizabeth, NJ personal injury lawyer from our firm handle include:
      A fatal accident in which the at-fault driver was under the influence of alcohol and/or drugs.

      A fatal pedestrian accident caused by a driver who was texting.

      A fatal motorcycle accident caused by a vehicle driver taking a left turn in front of a motorcyclist who had the right of way.

      A fatal accident caused by a dangerous or defective product.

      A fatal work accident where the employer failed to provide a safe work environment for employees.

      A patient dies because their doctor or other medical professional failed to provide standard medical care.
Damages that Can Be Recovered in a Wrongful Death Claim
Each Elizabeth, NJ personal injury lawyer has extensive experience in handling wrongful death lawsuits. We also understand that no amount of money will ever make up for the loss of your loved one. However, we also understand that not only may you be struggling with financial burdens, but a wrongful death lawsuit is often the only legal avenue for a victim's family to ever obtain any type of justice for the at-fault's party negligent behavior. In the majority of wrongful deaths, there are no criminal charges filed against the at-fault party, so survivors only have the civil courts to force that party to answer for killing their loved one.
Some of the more common damages that can be pursued include:
      Any medical expenses incurred trying to save the victim's life

      Funeral and burial expenses

      Loss of the victim's future wages and benefits

      Loss of the victim's love, guidance, and companionship
With the help of our Elizabeth, New Jersey personal injury lawyer at Rispoli & Borneo, you provide yourself with the best opportunity at a favorable outcome. Call our office today to schedule a free and confidential consultation.