Elizabeth NJ Personal Injury Attorney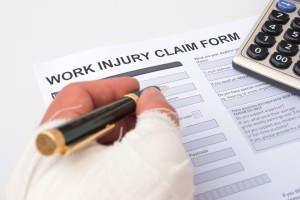 As Elizabeth personal injury lawyers, we at Rispoli & Borneo P.C. know how rattling car accidents and work injuries can be, and are here to help.  When injury and property damage are involved, car accidents and work accidents become not only a physical head ache, but a financial and emotional one as well. Our team not only fights in your corner if you're facing motor-vehicle and work related charges, but also understands the correlation between workers compensation and car accidents if you're on-the-job, and we will work tirelessly to get you the compensation you deserve.  
If you've been injured, let a top Elizabeth personal injury lawyer on our team stand up for your rights. Through over 20 years of experience in personal injury related cases, we understand the rights you are owed. As your Elizabeth personal injury  lawyer, we will ensure that you are treated fairly and watch over your due process; making sure that you are not getting pushed around in the complexity of the legal process. We also understand the importance of plea negotiation, especially in cases related to driving under the influence, and assure you that our car accident lawyer in Elizabeth NJ is an expert at delivering the best plea bargain that will get your life back on track as quickly and painlessly as possible.
The Rispoli & Borneo team is also well versed in the correlation between on-the-job car accidents and workers compensation. While occupational couriers or motor-vehicle operators of any kind don't normally realize it, if you are injured while operating a vehicle for company purposes, you may be entitled to some level of workers' compensation. If you find yourself in this scenario, our Elizabeth personal injury lawyer will make sure that you receive adequate compensation for all of your medical bills, as well as any loss of income consequence you may encounter.
If you're in an accident of any kind, and face either legal charges or loss of income, don't get overwhelmed by the complexity of legal system or a mountain of medical bills. Contact a top Elizabeth personal injury lawyer on the Rispoli & Borneo team today!
Elizabeth NJ Personal Injury Lawyer

Rating:

★★★★★

5 / 5 stars

Rated By Google User

"Rispoli & Borneo show that they care about their clients and made sure I was taken care of."
The legal firm of Rispoli & Borneo, P.C. has successfully represented many personal injury cases. Our attorneys are here to help. Contact Rispoli & Borneo, P.C. today for a free initial consultation.