Elizabeth NJ Personal Injury Attorney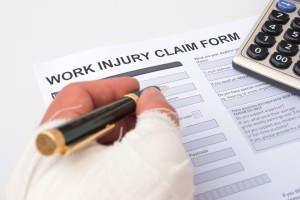 As Elizabeth NJ personal injury lawyers, we at Rispoli & Borneo P.C. know how rattling car accidents and work injuries can be and are here to help. When injury and property damage in New Jersey are involved, car accidents and work accidents become not only a physical headache but a financial and emotional one as well. If you are facing a motor vehicle accident, in addition to a workers' compensation case, we not only have the knowledge to support you but are dedicated to standing in your corner and fighting for you. We understand the correlation between the two and will work tirelessly to get you the compensation you deserve.
If you've been injured, let a top injury lawyer on our team stand up for your rights. With over 20 years of experience in personal injury-related cases, we understand the rights you are owed. As your lawyer, we will ensure that you are treated fairly and watch over your due process; making sure that you are not getting pushed around by the opposing side. We also understand the importance of plea negotiation, especially in cases related to driving under the influence. Our car accident lawyer in Elizabeth, NJ, is an expert at negotiating plea bargains that will help our clients get back on track as quickly and painlessly as possible.
The Rispoli & Borneo team is also well versed in on-the-job car accidents and workers' compensation. While occupational couriers or motor-vehicle operators of any kind don't normally realize it, if you are injured while operating a vehicle for company purposes, you may be entitled to some level of workers' compensation. If you find yourself in this scenario, our Elizabeth personal injury lawyer will make sure that you receive adequate compensation for all of your medical bills and any loss of income consequence you may encounter.
If you're in an accident of any kind and face either legal charges or loss of income, don't get overwhelmed by the legal system's complexity or a mountain of medical bills. Contact a top Elizabeth personal injury lawyer on the Rispoli & Borneo team today!
5 Steps That Occur During a Personal Injury Lawsuit
1. You're Injured and Hire an Attorney
The process officially starts when you're injured. Without an injury, there is no case. Hiring an Elizabeth, NJ, personal injury lawyer is crucial if your losses are more than something you would take to small claims court. During this step, you'll meet with a lawyer, and they'll evaluate the situation to see if the case is worthwhile. If the attorney feels your case will produce a favorable outcome, they'll agree to represent you. 
2. You File Your Complaint, and the Defendant is Served
From there, your Elizabeth, NJ personal injury lawyer will file a complaint with the appropriate civil court. This step is the start of the official process and documents the case. Once filed, your attorney will locate and serve your defendant the complaint. Completing this task means they physically deliver the defendant a copy of your complaint and ensure they can't claim ignorance regarding the lawsuit. They will also provide a date by which the defendant must appear to the court. 
3. They Hire a Lawyer
At this point, the defendant will hire an attorney. As long as they are insured or can cover the costs out of pocket, they'll have no trouble with this. The defendant will also notify their insurance company at this stage. If the defendant hasn't found a lawyer yet, the insurance company can appoint one. We at Rispoli & Borneo, P.C. have no problems defending you if this is the stage you're at, even if the outcome looks bleak. 
4. Pre-Trial
During the pre-trial phase, both sides ask for evidence in a process known as discovery. You will also have to go to court to discuss the case, mediation, arbitration, and a court date. Discovery can also include depositions with the opposing side's witnesses. The pre-trial phase is the longest and can cause the trial date to be pushed back continuously. It is even possible for cases to be thrown out based on summary judgment. We at Rispoli & Borneo, P.C. are here to guide you through this process.  
5. Trial
Finally, the trial begins and can last a few hours to a few days. This phase is when the court decides who is guilty and how much the compensation money should total. Once a decision is reached, it is possible to appeal the outcome. After the appeals are finished, the losing party will pay the compensation money. 
Steps to Take if You Have Been Injured
If you have been injured in some type of accident, several things may run through your mind. You may be experiencing excruciating pain or, your adrenaline may be so high that you are unaware that you have been injured. Whatever you do, you must take the proper steps to not only ensure your safety but to safeguard your legal claim in the event, you suffer damages as a result of negligence. The following are steps that our Elizabeth NJ personal injury lawyer from Rispoli & Borneo recommends you take in the wake of an accident:
Step 1: Call Law Enforcement
If you were in a car accident, you will want to contact the police. Their investigation will play a critical role in proving your accident claim. This is because their efforts will produce a police report, a key piece of evidence. If you weren't in an accident where police presence is necessary, or are on another person's property, you should consider making sure that an accident report is produced. This can also provide valuable documentation of the accident and help tie your injuries to the accident. 
Step 2: Seek Medical Attention
One of the most important steps you can take after an accident is to seek medical care to diagnose and treat your injuries properly. While you may believe that you can walk away unscathed in some cases, underlying injuries may go undetected. This can be potentially damaging for many reasons. Such injuries might be incredibly severe and could even be life-threatening. Additionally, medical care seeks documentation that will play a crucial role in proving your claim. 
Step 3: Gather As Much Evidence as Possible
Evidence plays a critical role in proving the elements of a personal injury case, such as the duty of care, breach of duty of care, causation, and damages. As soon as you can, begin gathering evidence as your Elizabeth, New Jersey personal injury lawyer will use it to tie your losses to the accident. Evidence includes:
Injury Reports/Police Reports

Your Personal Account

Photographs/Videos of the Scene and Injuries

Medical Documentation

Eyewitness Information
Step 4: Don't Delay in Taking Action with a Lawyer
Be aware that you will have a limited timeframe to take action. In the state of New Jersey, the statute of limitations for personal injury cases is two years. Once the timeframe closes, you will no longer have the ability to seek compensation for your damages. You must initiate the process by reaching out to an experienced personal injury lawyer in your area, offering complimentary consultations. They will take the time to review your case and strategize the appropriate process for moving forward. 
4 Errors To Avoid While Building a Personal Injury Case
When you become injured in New Jersey due to someone else's negligence, you may feel unsure about taking steps for building a lawsuit that can help you recover financially. Serious injuries can be costly and cause you to lose wages, which can seriously affect the ability to cover your debts. Speaking with an Elizabeth, NJ Personal Injury Lawyer about your case may help you avoid some common errors people sometimes make during the process. 
1. Making Statements To an Insurance Company 
Suffering a serious injury may make you feel vulnerable, and when the accused's insurance company makes contact, you may accidentally say something that could harm a future court case. Many insurance companies would rather settle your claim for less than it is worth to avoid a lengthy court battle, so saying as little as possible or referring an insurance representative to your attorney can help safeguard your case. 
2. Posting About the Accident on Social Media 
You may feel frustrated about your injuries and debt after a personal injury and feel compelled to turn to friends and family on social media to vent about your feelings, but this may cost you later on. Posting details of your injury and the circumstances of the accident on any social media platform could give the opposing party information they might use against you in court. Imposing a social media blackout until your case is resolved may help you protect your best interests. 
3. Poor Record Keeping 
Keeping incomplete or inconsistent records following your accident could cause problems for your Elizabeth, NJ Personal Injury Lawyer. Missing medical records, incorrect information and lost police reports can seriously affect your case and make you appear less credible in the eyes of the court. It is important that you do all you can to keep complete and organized records to submit to your attorney. 
4. Delaying in Filing 
The state of New Jersey has a two-year statute of limitations for personal injury cases, so you may want to file as soon as possible. A delay might mean a loss of compensation, which could leave you with little choice but to accept an offer from the defendant's insurance company that is worth much less than the actual value of your claim. Speaking to an Elizabeth, NJ Personal Injury Lawyer as soon as possible can help establish your case in a timely manner. 
When another person or company causes you a serious personal injury, the effects can impact you for the rest of your life. Contact an attorney today for further assistance and information. 
Maximum Medical Improvement Is a Key Factor in Personal Injury Cases
Recovery from accident injuries may require months of rehabilitation and treatment. Depending on the severity of your medical issues, your recovery time may be longer. In the meantime, you could be collecting stacks of medical bills and debating whether you should move forward by filing or settling an insurance claim. Personal injury lawyers typically advise clients to reach maximum medical improvement or MMI before agreeing to any settlement.
What Is Maximum Medical Improvement?
During your recovery, healthcare providers set treatment goals to help you reach the highest level of improvement possible. You could recover completely from your injuries or you may not. If you have residual problems, your doctors and therapists need to determine if you've reached a plateau in your progress. If your condition likely will not improve with continued medical intervention, your providers may document that you've reached MMI.
Why Is it Important To Reach MMI?
An Elizabeth NJ personal injury lawyer advises clients to wait to reach MMI before initiating an insurance claim, negotiating a settlement or filing a lawsuit. One reason to hold off on moving forward in the process is that reaching MMI can help determine the long-term impact of your injuries. You may have a permanent disability, chronic pain or other continued medical issues. If you haven't reached MMI before settling, your insurance company could offer less money than you will need in the future.
Due to deadlines, you may need to file a personal injury claim or lawsuit before you reach MMI. You do not have to settle in response to pressure from an insurance company. Contact Rispoli & Borneo, P.C. to find out when you should file a claim or lawsuit. Hiring an experienced Elizabeth NJ personal injury lawyer will help you manage the process and get the compensation you need.
How is MMI Determined?
Your doctors and other healthcare providers are responsible for completing your MMI documentation. After an extensive evaluation, your primary physician will decide whether your condition is stable or if you could improve with more treatment. If the doctor believes you've reached MMI, he or she may use impairment ratings to assign a permanent partial disability resulting from your injuries. Any future monetary damages awarded are based on your impairment ratings.
What If My Injury Worsens After Reaching MMI?
Reaching MMI will not affect your ability to seek treatment for new medical issues; however, you will need to prove that the old injury is causing the new problems. Contact Rispoli & Borneo, P.C. to speak to a skilled Elizabeth NJ personal injury lawyer who can evaluate your case and ensure you get a fair settlement and appropriate care.
Maximizing Your Claim
Working with a lawyer will be critical to help protect your rights and navigate the complexities of personal injury law. When victims have been in an accident, they are likely to wonder how they will afford the impactful expense of their recovery. Chances are you will be left to manage exorbitant medical costs, significant physical pain, and financial losses. You deserve to have a lawyer who can help you maximize the damages you are entitled to. Damages are a way of monetizing your losses. While nothing can take back the trauma and pain you have experienced, compensation can help you to get back on your feet again so that you can recover from the accident. Our team will work closely with you to prove your case and manage any curveballs that are thrown your way. 
Wrongful Death Lawsuits
Tragically, many accident victims suffer injuries so severe, they do not survive. When a family loses a loved one, it is always a sorrowful time, but when the death was caused by the negligence or recklessness of another party, that loss can be even more devastating. Not only does the death cause emotional pain and grief for the victim's family, but there are often tremendous financial burdens, as well. An Elizabeth, NJ personal injury lawyer can help a family pursue a wrongful death lawsuit for those who are responsible for the accident that killed the victim to help alleviate some of those financial burdens and other losses the family has suffered from the loss of their loved one.
Filing a Wrongful Death Claim or Lawsuit
Tragedies that result in loss of life happen every day, but when the unexpected death is due to the negligence, recklessness, or malicious act of another party or parties, New Jersey law deems that death a "wrongful death." The law states that if the victim would have been able to pursue damages for losses if they had survived their injuries, then their survivors are legally entitled to pursue a wrongful death lawsuit. Some of the most common wrongful death cases that each Elizabeth, NJ personal injury lawyer from our firm handle include:
      A fatal accident in which the at-fault driver was under the influence of alcohol and/or drugs.

      A fatal pedestrian accident caused by a driver who was texting.

      A fatal motorcycle accident caused by a vehicle driver taking a left turn in front of a motorcyclist who had the right of way.

      A fatal accident caused by a dangerous or defective product.

      A fatal work accident where the employer failed to provide a safe work environment for employees.

      A patient dies because their doctor or other medical professional failed to provide standard medical care.
Damages that Can Be Recovered in a Wrongful Death Claim
Each Elizabeth, NJ personal injury lawyer has extensive experience in handling wrongful death lawsuits. We also understand that no amount of money will ever make up for the loss of your loved one. However, we also understand that not only may you be struggling with financial burdens, but a wrongful death lawsuit is often the only legal avenue for a victim's family to ever obtain any type of justice for the at-fault's party negligent behavior. In the majority of wrongful deaths, there are no criminal charges filed against the at-fault party, so survivors only have the civil courts to force that party to answer for killing their loved one.
Some of the more common damages that can be pursued include:
      Any medical expenses incurred trying to save the victim's life

      Funeral and burial expenses

      Loss of the victim's future wages and benefits

      Loss of the victim's love, guidance, and companionship
With the help of our Elizabeth, New Jersey personal injury lawyer at Rispoli & Borneo, you provide yourself with the best opportunity at a favorable outcome. Call our office today to schedule a free and confidential consultation. 
Elizabeth NJ Personal Injury Lawyers
When an accident results in a serious injury, it is essential to start looking for an Elizabeth NJ personal injury lawyer who can provide trusted legal guidance. At Rispoli & Borneo, P.C., our legal team is committed to helping the residents of Elizabeth NJ who have been injured in an accident.
Many people choose to contact an Elizabeth NJ personal injury lawyers when they sustain an injury that is particularly expensive to treat, is life-threatening, or has an overall effect on the person's quality of living.
Three of the most common questions our firm receives regarding potential personal injury claims include:
1. What are the most common causes of personal injuries?
There are many different situations resulting in a serious injury that justifies taking legal actions. Personal injuries can result from accidents in many different situations; each situation is unique. At Rispoli & Borneo, P.C., we have seen personal injury claims that include:
Car and truck accidents
Medical malpractice
Workplace injuries
Keep in mind that this list is not exhaustive; each person's case is different and many types of accidents can result in a serious injury.
2. When is it a good idea to contact a lawyer for an injury claim?
Each person's case is unique and therefore there is no single factor that means you should definitely call a personal injury lawyers in Elizabeth NJ. However, many injury victims choose to contact a law firm or legal professional for advice because of one (or more) of the following reasons:
The injured victim cannot pay his or her medical bills.
The incident occurred in the workplace and the victim is unsure how to seek financial coverage.
The injury requires time off work, resulting in lost wages.
The victim is having trouble negotiating with an insurance company and/or has been denied reasonable financial coverage.
At Rispoli & Borneo, P.C., many injury victims come to us seeking advice from an Elizabeth NJ personal injury lawyer simply because they are unsure how to proceed after an accident.
3. Are minor injuries worth contacting a personal injury lawyer?
Many people contact a personal injury lawyer after an accident even when their injuries seem minor. This is because minor injuries may turn into major injuries, given time.
A minor injury that doesn't heal properly, or one that leads to a more severe injury, can require a great deal of medical treatment. If medical bills pile up — and if the injured person also misses time from work, creating lost wages — the overall cost of an injury can be very high.
If you've been injured in an accident, the decision to contact a Elizabeth NJ personal injury lawyers is one that should be made with great care. Many injury victims will make this decision after talking with a doctor and receiving a diagnosis or treatment plan from a medical professional.
Contact Our Elizabeth NJ Personal Injury Lawyers
For a personal injury lawyers Elizabeth NJ residents truly deserve, the lawyers at Rispoli & Borneo, P.C., are here to help.  Call us today at (908) 768-3884 or contact Rispoli & Borneo, P.C. today for a free consultation with our legal team. We're proud to serve the local community and an Elizabeth NJ personal injury lawyer on our team believes every injury victim should get the compensation he or she rightfully deserves.
If you would like to discuss your New Jersey personal injury case with an Elizabeth NJ personal injury attorney, call us today at Rispoli & Borneo to arrange a free consultation with one of our lawyers. Our attorneys have years of experience successfully representing injury victims and recovering the maximum in damages.
Prior to hiring a personal injury attorney Elizabeth NJ accident victims recommend, you may have a number of questions. The attorneys at Rispoli & Borneo may provide more specific information after reviewing your case.
Types of Personal Injuries
Everyone's life is changed by an injury of some kind. However, injuries can really change your life. Sometimes you're injured because it was your fault (or the accident was your fault), but other times? It's out of your control, and you're not at fault. In those cases, you can sue. Many personal injury cases don't go to court, but you still want a lawyer as they'll best know how to get the other party involved to settle outside of court. 
But there are many factors to take into account, and one of those factors is the type of injury sustained. 
Some of the most common types of personal injury cases are:
Motor vehicle accidents

Medical malpractice

Wrongful death

Slip and fall cases

Workplace accidents 

Product defect and product liability

Defamation

Premises liability

Dog bites
Motor vehicle accidents are very common, as almost everyone winds up on the roadways at some point in their day. There are over 6 million car accidents in the United States every year, or roughly 17,000 per day. 
Medical malpractice is when a medical professional is negligent or careless. These types of claims are filed when someone feels that their medical provider did not uphold the standard of care. The Hippocratic Oath sets a standard of care that every patient should receive, and if that is not upheld and injuries or death happens, then the person or their family can sue for damages.
Wrongful death is when somebody dies because of someone else's carelessness. This often arises out of car and truck accidents, but are also seen in nursing home neglect, medical malpractice, construction accidents, and more. 
Slip and fall are another of the most common injury claims that lawyers see. If you are on someone's property, an individual or corporation, then they are responsible for your safety. No, not if you're being stupid and they can prove it was your fault, but if their structures are unsound or unsafe and you slip or fall and get injured, then they'll be at fault. Things that may cause slip and falls are broken cement, cracked sidewalks, torn carpeting, even wet surfaces. 
Workplace accidents are common in places of work, especially when you work construction. You can trip, fall, there're hazardous materials, and much more. If you're injured while at work, you usually file workers' compensation instead of directly suing your employer. 
If you purchase a product and it's used for its intended purpose, then you shouldn't come to harm. If you do, because a product malfunctions or is defective, then you can go after the company for not catching said defect or malfunction. However, consult a Newark NJ personal injury lawyer before you try to go after a lawsuit, you might find out there was an active recall, in which case the company was warning people of the issue at hand.
Defamation is libel or slander, that injures your reputation. When these statements are untrue, they can cause you to lose opportunities due to a damaged reputation. 
Premises liability is when injuries are caused by dangerous and defective conditions on someone else's land. These can occur anywhere, such as commercial property, public areas, or even at someone's home. 
And last but not least, dog bites. The laws surrounding dog bites vary by state and jurisdiction, but usually, the owner is liable for their dog biting someone else. It is their right to know the dog is aggressive and not take it around people without proper precautions if they choose to take it out at all.
Understanding the Personal Injury Claim Compensation You May Be Entitled to 
No two personal injury claims are exactly alike, which means that broadly speculating on how much a case is "worth" and guaranteeing outcomes should be avoided. Instead, it is important to speak with an experienced Elizabeth, NJ personal injury attorney about the particulars of your situation so that you can receive personalized feedback about your unique case. With that said, it is important to have a general understanding of the kinds of compensation you can seek (also known as damage awards) as part of the personal injury claims process. That way, you can ask the Elizabeth, New Jersey personal injury attorney team at Rispoli & Borneo P.C. specific questions about potential damage awards when you come to our office for a no-risk, no-obligation consultation. 
As for damages, three basic categories are often sought in personal injury claims: (1) compensatory, (2) general, and (3) punitive. The first two are standard, but the last is reserved for only the vilest types of claims (when allowed by law, as not all cases are eligible for punitive damages, no matter how tough the case circumstances in question may be). Our Elizabeth, NJ personal injury attorney team can clarify which damages you might be eligible to receive and can give you a sense of what amounts you can potentially expect to be awarded, given the unique circumstances surrounding your case. 
Compensatory Damages
When you discuss your claim with an attorney, the bulk of your conversation will likely revolve around the idea of compensatory damages. These claims are those expenses and financial losses you can prove easily with documentation. For example, it is easy to show medical costs related to a car accident because of available hospital records. Also, it is relatively simple to demonstrate lost income because of injuries and recovery time. Essentially, if you can prove the financial hardship was related to the injury, then it is compensatory damage.
General Damages
General damages are a little more challenging to prove and argue. These injuries are more abstract in nature. For example, pain and suffering is a common claim, but proving psychological trauma is not so easy. You will likely need an expert witness, possibly your therapist, to describe how the accident or injury led to the need for therapy.
Another example is the loss of consortium and social standing. You will need to prove how the accident affected your relationship and place in the community. While it is challenging to prove abstract injuries, it is possible.
Punitive Damages
Punitive damages are among the most challenging to obtain, in most cases. These damages are only awarded to punish the defendant. A judge is not likely to allow this to happen if there is no proof of intent. For example, if you are suing an individual because they assaulted you, then you may receive punitive damages. However, if you are suing your company because of a workplace injury, then you will need to prove that the injury was a result of the intentional or criminal neglect of the business, which is not easy.
While it is difficult to say that you are entitled to any form of damages without proof of injury and trauma, personal injury claims are argued for the award of the above three damages. If you are preparing to file a personal injury claim, contact our experienced Elizabeth, NJ personal injury attorney today to explore your options.
Appealing Court Decisions or Judgements
The process of appealing a court ruling can be involved and complicated. In the event that it should become necessary to consider this action, your personal injury attorney in Elizabeth NJ can provide more information specific to your case.
The Review Phase
When a state or federal trial court decision is appealed, most of those decisions are subject to review by the appeals court. This is true for almost any kind of civil case, including personal injury lawsuits. The appeal is often focused on one or more of the following as possibly having been in error:
A judge's order.

A jury's final judgment.
During their review, if the appeals court finds that an error of law occurred that contributed to the court's findings or decision, they will reverse the decision. If the appeals court does not agree that such an error occurred, they will deny the appeal, and further appeals are generally not allowed. If your case is an exception, your Elizabeth NJ personal injury attorney can discuss that with you.
What exactly is an appeal?
The appeals process is a review of how the trial court applied the law in your lawsuit. Every case is different due to the specific laws that pertain to your civil lawsuit. To understand exactly what laws apply, an Elizabeth NJ personal injury attorney can explain after reviewing your case. However, these guidelines are universal:
Appeals reviews do not include a jury.

Lawyers do not present witnesses.

Lawyers do not present traditional types of evidence such as in the original lawsuit.

The appeals court will not question the facts that were presented in the original trial, except under certain circumstances.

Rather than having one judge as in a civil trial, several judges review the appeal. The number of judges present depends on the jurisdiction, and whether it is a state or federal supreme court.
Available Options After Losing an Appeals Decision
Whichever side loses in the appeal may pursue another appeal to a higher court. Your Elizabeth NJ personal injury attorney can tell you if your case merits further efforts to appeal the decision.
After losing an appeal in a state appeals court, your attorney can appeal to the State Supreme court. Due to their caseload, these courts usually only review cases that involve questions of law that are unsettled.

After losing an appeal in a federal appeals court, your attorney can appeal to the U.S. Supreme Court. These cases are limited to those that concern constitutional or federal issues.
When a Child Is Injured
When many people hear "personal injury lawsuit," they typically picture an injured adult pursuing damages against the party who caused their injuries. But there are many accidents that cause injuries to children. Every year, there are thousands of children who suffer serious to severe injuries in various types of accidents, and New Jersey law says children are just as entitled to financial compensation for injuries as adults are. The following is a brief overview of claims involving children. For more specific information regarding your situation, contact our office to speak with an Elizabeth, NJ personal injury attorney.
No parent wants to learn their child has been injured and it can be devastating to learn that a child has suffered a serious injury. While children are often resilient and able to bounce back quickly after they are hurt, there are many accident injuries that can impact a child's life forever. A child who suffers a brain injury or tissue damage can end up with a lifetime of struggles because of that injury.
Some of the more common injuries that children suffer in accidents that an Elizabeth, NJ personal injury attorney can pursue a lawsuit for include the following:
      Vehicle accidents: According to national statistics, car accidents are one of the leading causes of children's death. Each year, more than 700 children are killed in car crashes. This is why it is so critical to always use the proper child safety seats, booster seats, and seatbelts.

      Falls: Falls are the number one cause of nonfatal injuries to children in the United States. Every year, more than one million children are hospitalized because of injuries they sustain in falls. Many of these falls are the result of negligent property owners, both residential and business.

      Dog bites and attacks: While dogs are known as man's best friend, they are also responsible for almost five million attacks each year. Many of these victims are children. Although a dog bite can be dangerous for any victim, they are especially dangerous for young children who are more likely to suffer bites to the throat and face given their height in comparison with a dog's height.
If your child has been injured in any kind of incident caused by the negligence or recklessness of another party, you may be entitled to collect damages for any medical expenses you have incurred for treatment, loss of income if you have missed work in order to care for your child, pain and suffering, and emotional anguish. If your child has been left with any permanent scarring or disabilities from the injuries, an Elizabeth, NJ personal injury attorney can help you collect the damages your child and family deserve. 
To discuss your case with an experienced Elizabeth NJ personal injury attorney, contact us at Rispoli & Borneo, P.C. for a free consultation.