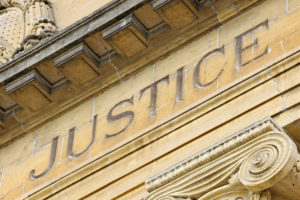 Workers Comp Attorney Northern New Jersey Trusts for Non-Accidents
Every year, many Americans are injured on the job. Some of these employees are injured in workplace accidents; they fall off a ladder or scaffolding, they are hurt by a piece of machinery, they slip on a wet workroom floor, or they are involved in some kind of motor vehicle accident. These are the type of incidents most people think about when they imagine workers compensation claims.
However, not every workers comp attorney in Northern New Jersey starts with an accident. In fact, there are two very common types of ailments that, if work-related, may be eligible for workers compensation benefits that do not involve accidents at all: illnesses and repetitive stress injuries.
Work-Related Illnesses in Workers Compensation Claims
You may be exposed to many hazards while on the job, including exposure to fumes, toxic substances, and otherwise harmful materials that can make you sick. For example, most people are familiar with asbestos, the dangerous material that can cause mesothelioma. If were are exposed to asbestos at work and suffer from a respiratory disease as a result, your employer's workers compensation benefit program will likely cover this.
In addition to well-known dangers such as asbestos, you may also be exposed to lesser known substances: toxic fumes or mold, dangerous chemicals, or even types of dust that could accumulate in your body. These substances may cause a host of problems including respiratory issues, recurring headaches, vision problems, rashes, and itching, among others. These illnesses can be life-altering and can require significant medical intervention to treat.
Repetitive Stress Injuries in Workers Compensation Claims
Other non-accident ailments that may be covered under your employer's workers compensation policy are work-related injuries that develop over time. Some people may refer to these injuries  as cumulative injuries or repetitive use injuries. These injuries are often caused by moving your body in the same way over and over again. Common injuries in this category include carpal tunnel syndrome, tennis elbow, back problems, knee and other joint problems, and even neck and spinal problems. These are serious conditions that can require surgery, therapy, and other medical treatment to repair.
Although perhaps less discussed, workplace illnesses and repetitive stress injuries may be even more common than injuries related to workplace accidents. These illnesses and injuries, however, still cause significant hardship for employees and can require long-term treatment and rehabilitation. Treatment and recovery can cause employees to miss work over a period of weeks, months, or even years. Some illnesses and injuries may be so severe that employees cannot return to the same line of work without risking even more damage to their health. In very severe cases, an injury might ultimately result in permanent disability or death.
Do You Have a Permanent or Temporary Injury?
Following an on the job injury, your workers' comp attorney in Northern New Jersey will need to review your case in full detail to determine the extent of your injuries. One of the first questions asked will be regarding whether your injury is temporary or permanent. If your injury is only temporary and it is foreseeable that you will go back to work once you've recovered, the compensation accrued to you will likely be less than if your injury had been permanent. Bear in mind, that it is possible to suffer a permanent injury which does not prevent you from working, but no longer allows you to do the same job. If this can be proven, a Northern New Jersey workers' comp attorney may help you to recover the lost compensation from the position you can no longer perform. 
If you are covered by workers' compensation, there may be different levels of benefits available to you. As a workers' comp attorney in Northern New Jersey might explain to you, if your injury is permanent, it is possible that the workers' comp will not be enough to compensate you. Should this be true, you may have to determine whether or not there are other options. 
There Will Likely Be At Least One Way to Recover Damages, Let a Lawyer Help You
The path you take towards recovering your damages will largely be based upon the above information, in addition to mitigating factors. Even though the procedure of recovering workers' comp is similar, it is not the same for everyone. What you should understand now, is that there is usually at least one option available. It is a matter of finding that one for you. This is where it can help to have a workers' comp attorney in Northern New Jersey on your side. 
The Impact of a Workplace Injury
In addition to medical bills and losing the ability to work, a workplace injury can impact your life in a number of other ways. Often, people feel that they lose a sense of purpose. Apart from the physical pain and suffering, we, at Rispoli & Borneo, P.C., have helped clients suffering from:
Depression

Stress

Anxiety

PTSD

Relationship Problems

Diminished Quality of Life
As a leading workers' comp attorney Northern New Jersey has to offer, we believe consequences such as those listed above can be as significant as the financial losses, and they should be considered in the damages you recover. Our law firm will take into consideration the entire impact of your workplace injury, and not only you financial losses, such as:
Medical Care

Future Medical Care

Rehabilitation

Training

In-Home Medical Equipment

Travel Expenses

Lost Wages

Loss of Income
We believe whenever a worker is injured on the job, they should be compensated for every loss, including permanent, temporary, economic, and non economic. Let us review your case to determine what you have lost.  Call a workers' comp attorney in Northern New Jersey now. 
Contact Rispoli & Borneo, P.C.
If you believe that you have a work-related illness or repetitive stress injury, or if you have suffered an accident at work, consider calling a work accident attorney at Rispoli & Borneo, P.C. With over 20 years of experience pursuing justice for residents in and around Northern New Jersey, the attorneys at Rispoli & Borneo, P.C. are ready to provide the competent representation that every hardworking citizen deserves. Contact a workers comp attorney Northern New Jersey workers trust at Rispoli & Borneo, P.C. to schedule an initial consultation, free of charge.