Anyone who has been employed at one point or another has probably heard about workers compensation benefits. Many employers provide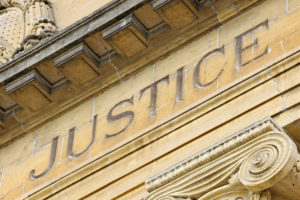 a worker's compensation insurance program that provides financial support to employees who get hurt while on the job. There are both pros and cons to filing for and accepting workers compensation coverage. An on the job injury lawyer in Long Branch, New Jersey from Rispoli & Borneo can help injured workers understand how this program works, who qualifies, and whether you need to file a workers compensation claim.
The Intention of Workers Compensation
Before workers compensation programs were established, a worker who was hurt on the job would have to file a lawsuit against their employer and prove the company was responsible for the accident before receiving any compensation. Many workers who were injured on the job often chose the other route of living without pay for some time until they found another job or lived with a permanent disability. Employees may not have had the money to sue their employer.
But now, workers compensation benefit programs were created to help cover expenses related to employee injuries while on the job, regardless of who was at fault. The intention is to prevent lawsuits between employer and employee while ensuring that the employee gets the care he or she needs to recover.
Who Qualifies for Coverage
Employees who come down with an illness/injury while at work or as a result of doing a job-related task may qualify to receive workers compensation benefits. Some employees may be concerned about whether they are eligible to receive these benefits, depending on the circumstances of the injury accident. In general, if your condition was a result of a work situation, then you may qualify for coverage. A Long Branch NJ on the job injury lawyer at Rispoli & Borneo encourages employees to inquire with their company about their eligibility, instead of assuming they don't qualify.
Here are the very basic factors that must apply to the workplace accident, in order to meet the criteria for receiving workers compensation benefits:
You are employed at a company that has a workers compensation program

Your condition, injury, disability and/or illness was work-related (whether it happened on the job site or while traveling for work)

You must submit a workers compensation application within a certain timeframe, based on your state guidelines
What Accepting Benefits Means
An on the job injury lawyer in Long Branch NJ at Rispoli & Borneo often emphasizes to clients that if they accept receiving workers compensation benefits, they are essentially giving up their right to take legal action against their employer. During a consultation, we can evaluate what happened to you and decide whether taking the benefits or filing a lawsuit is what is in your best interest.
Please contact our law firm to book your free, no-obligation appointment with an on the job injury lawyer Long Branch NJ clients trust at Rispoli & Borneo, P.C. We can understand the physical pain and mental stress you may be going through. We do not back down easily when up against a company, so let us help you get what you need to heal.