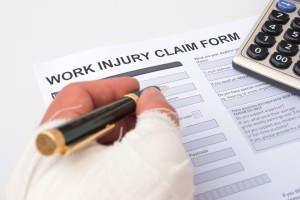 How a Workers Compensation Claim Can Go Awry | Northern New Jersey Work Accident Lawyer
The process behind workers compensation benefits can get very complicated, as there are many details that can affect the overall claim. Employers might feel pressured to save their company money, and a workers compensation claim is an easy way to lose a substantial amount of finances. Additionally, it's important to keep in mind that workers compensation programs operate like any other insurance program — and insurance providers are usually looking out for their own bottom line.
There are many ways your claim can go awry, leading to a denial of benefits.
Here we have gone over a few red flags to watch out for. If you're concerned that your claim might be denied or set back due to any of the problems listed below, it's a good idea to talk to a workers compensation lawyer in Northern New Jersey.
Your Employer Might Contest Your Claim
An injured employee and their employer will both have to file a claim with the workers compensation policy provider. In some cases, employers forget to file a claim or they accidentally leave out a key piece of information. After filing an injury claim, it may be a good idea to follow up with your employer to confirm it was submitted.
You Might Need To See a Work-Approved Doctor
Although you probably prefer to see your own doctor, you might have to visit an approved doctor in order to receive workers compensation benefits. If anything seems suspicious about the policy-approved doctor, you can ask if you can see your primary physician for a second opinion. The work doctor might submit an unfair health evaluation, and might be pressured to give you a clean bill of health before you are completely healed.
If the work assigned doctor is not representing your illness or injury fairly, your benefits may be smaller than what is required in order to fully treat you.  Speak up and make sure the doctor noted down all of the symptoms you described without leaving any important details out. If you find the doctor is not addressing your concerns or seems to flat out ignore some of your complaints, it may be time to speak with a work accident lawyer.
Your Employer Retaliates Against You
It's common for businesses to see their rates increase if one of their employees filed for workers comp the year before. Some employers can become upset that an employee's injury might cost the company a significant amount of money. They might even go as far as trying to discourage the employee from filing a claim, intentionally mishandling the paperwork, or turning it in too late.
All of these retaliatory actions are illegal. Contact a workers compensation lawyer immediately if you believe your employer has retaliated against you in any way for filing a workers comp claim.
Contact Rispoli & Borneo, P.C.
For years, our legal team been dedicated to offering quality and empathetic legal counsel to Northern New Jersey neighborhoods. This is not simply a job for us; it's a way to support the working community that surrounds and supports our firm. We offer a free case evaluation for all new clients. Please take us up on this opportunity by calling to schedule an appointment with a
Northern New Jersey work accident lawyer
at Rispoli & Borneo, P.C. or
contacting us today.