How to File a Workers Compensation Claim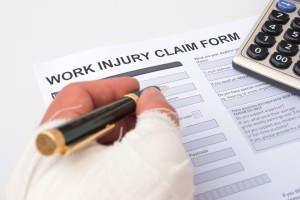 A work related injury attorney northern New Jersey employees turn to from Rispoli & Borneo, P.C. knows how important it is for an injured worker to file a workers compensation claim. In fact, it should be done as soon as possible after being injured or diagnosed with a work-related illness. If you delay in filing your claim, you may delay your ability to receive medical treatment and other financial benefits from your employer. And if you delay longer than the legally mandated deadline, the workers compensation board may deny your claim altogether.
A work related injury attorney northern New Jersey injured workers rely on from Rispoli & Borneo, P.C. has assisted injured workers for more than 15 years. Our legal team can help you obtain the medical and financial benefits to which you are entitled. If you or a family member has sustained a work injury or illness, contact our office to speak with a northern New Jersey work injury lawyer.
Filing a Claim
Under New Jersey law, the majority of employers are required to carry workers compensation insurance. If you have been injured, you will want to notify your employer right away about the accident and your injury. Even if your employer only requires oral notification and does not require written notification, you should consider sending an email or letter to the human resources department, manager, and/or your supervisor.
You must also file a claim with New Jersey's workers compensation division. This is where acquiring the service of a skilled work related injury attorney in Northern New Jersey can be beneficial. These forms can be confusing and failing to fill out the forms properly or omitting information can delay the processing of your claim, resulting in a delay of your benefits.
The forms will require specific information about the injury or illness you suffered. You will be asked to provide information such as how the injury or illness occurred, where, and if you have filed any previous injury claims with your employer.
Some states also require the doctor or the hospital where you sought treatment for your injury to also file a claim with the worker's compensation division. This could result in additional paperwork for you to fill out. A work related injury attorney northern New Jersey locals recommend from Rispoli & Borneo, P.C. can assist you.
Depending on how long it takes to process your claim, you will probably begin receiving bills for medical treatment before your claim is approved. It is critical to keep all invoices, receipts, and other medical documents related to your injury. This is in case your claim is denied or you later pursue a disability claim. In addition, a work related injury attorney northern New Jersey residents choose from our firm will need to see them if we represent you.
When to Obtain the Assistance of a Workers Compensation Attorney
Some workers decide they do not need an attorney to file their initial claim. If you file on your own and your employer or the workers compensation board denies your claim, contact a workers compensation attorney for help. If you were denied, the sooner you retain an attorney, the faster they can submit an appeal on your behalf.
Contact a work related injury attorney northern New Jersey offers from Rispoli & Borneo, P.C. at (908) 353-0800 for a free consultation.